Client spotlight: The Salvation Army New Zealand
Welcome to this edition of the Flo2Cash client spotlight series.
For this fourth release, we interviewed John Short, Supporter Relations Team Lead for The Salvation Army New Zealand, Fiji, Tonga & Samoa Territory.

They say that special things happen on February 29.
As a leap year day only happening every four years, it's no wonder that it's marked with significance.
That's why it's extra fitting for this client spotlight.
In 2016, on February 29, The Salvation Army New Zealand officially signed on with Flo2Cash - and six years on, the partnership is still going strong.
"Our Salvation Army contact, John, has a very strong voice but is very kind," my teammate informs me, as I prepare for my interview. "He's a cool guy."
And he wasn't wrong.
John Short, Supporter Relations Team Lead, did indeed boast a strong voice and a cool personality. Most of all, he made it easy to find out about the incredible mission behind The Salvation Army.
Perhaps it's because of his genuine belief and admiration for the Army's mission. It has strengthened throughout his 15-year tenure, after all.
At Flo2Cash, we're constantly feeling moved and inspired by our clients.
So many of our clients are a force for good in this world. We're privileged to be able to share your stories.
Here's just one of many.
---
How was The Salvation Army founded in New Zealand?
The Salvation Army was founded in 1865 in London by William and Catherine Booth.
Our founders sought to bring salvation to the poor, destitute, and hungry by meeting their physical and spiritual needs.
The Salvation Army was established in New Zealand 1883.
In your own words, what's The Salvation Army all about, and what does it mean to you?
The Salvation Army strives to deliver wrap around support for people in most need – food parcels, transitional housing, budgeting advice, life skills and parenting programmes, drug and alcohol treatment and so on.
I joined because of this.
There is something special about working for an organisation that strives to fulfil one purpose: to help people in our communities who are struggling to cope with everyday living. It is very much about giving people a hand up, not a hand out.
Working in this environment is fulfilling and humbling.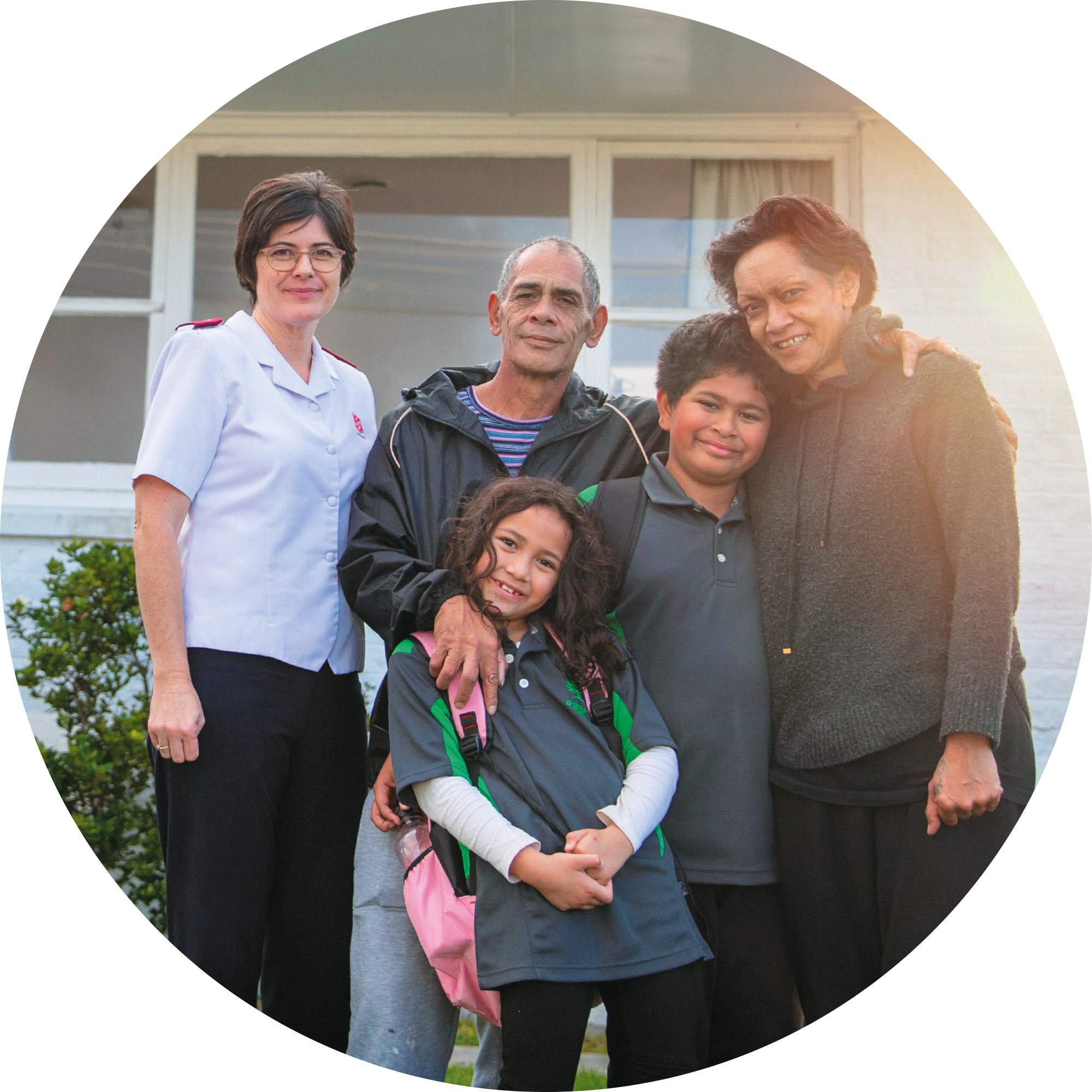 It certainly sounds fulfilling. What's your role there; how long have you been a part of the team?
I work in the Public Relations Department. My first role was our Direct Mail Coordinator, then our Donations Manager, and now our Supporter Relations Team Lead. My current role is a reflection of the changes we have had and continue to make in the greater Public Relations Team, which is about a more Supporter-centric focus.
I'm closing in on 15 years with The Salvation Army. Once you're in it's hard to get out. (Laughs). It's a great place to work and I love being part of the Public Relations team.
The Public Relations Department is responsible for raising income to fund our Community Ministries services. There are a few teams in this department. They are the Campaigns, Corporate, Major Gifts and Philanthropy, Trusts and Foundations, Wills and Bequest, and my team – Supporter Relations.
The Supporter Relations Team is responsible for processing and receipting donations, updating our Supporters' contact details, capturing our Supporters' engagement preferences, and noting all phone and written engagements with our Supporters.
We're responsible for engaging with our Supporters on a personal level and ensuring that they feel valued. We cannot do the work we do without their support.
My team is also responsible for our growing and nurturing our True Heroes Regular Giving Programme.
15 years - that's a great amount of time! What's the best aspect about being part of The Salvation Army?
The best thing is our mission: helping those who are the most vulnerable in our communities.
It's all about supporting individuals and families, and giving them tools to help themselves.
I also like being part of a dynamic Public Relations Department which has a great balance of spiritual and professional leadership and staff.


Can you tell me about some of the successful campaigns by The Salvation Army?
The one that really stands out was our 2020 Red Shield Appeal which ran when the country was in a Covid Level 4 lockdown.
Back then, most of our donations were posted in the mail to us in the form of cheque, credit card, and cash coupons. There was no way this was going to happen in the numbers we usually expect, as the country was in complete lockdown.
We were thinking, "What are we going to do? We need donations to keep doing the work we do, if anything the need for our services would increase during lockdown."
We decided to launch a major TVC Red Shield Campaign, asking our supporters to donate online through various platforms. We prepared our staff to work from home. All of this was done in quick time.
The response from our Supporters both existing and new was overwhelming.
New Zealanders are known for being caring and giving during times of need. The amount of support we witnessed absolutely blew us away.
Phenomenal. What are some exciting initiatives or projects you or your team are directly working on right now?
We are looking to upgrade or replace our CRM so that there will be fewer clicks and more hellos.
It's about taking away all of the unnecessary clicks. If it takes 20 clicks to do something when it can be done in two – then the remaining 18 clicks can be spent on engaging with our Supporters.
Information such as how, why and who we are able to help through the support we receive from Kiwis needs to be shared in a more dynamic way.
The point is to do things that will make a difference.
We also need to increase our digital presence. It's important to keep adapting our communications including- social media, digital platforms, and the like.
We are also looking to extend our Supporter demographics. Our Supporters are traditionally older, but we also want reach out to a younger demographic.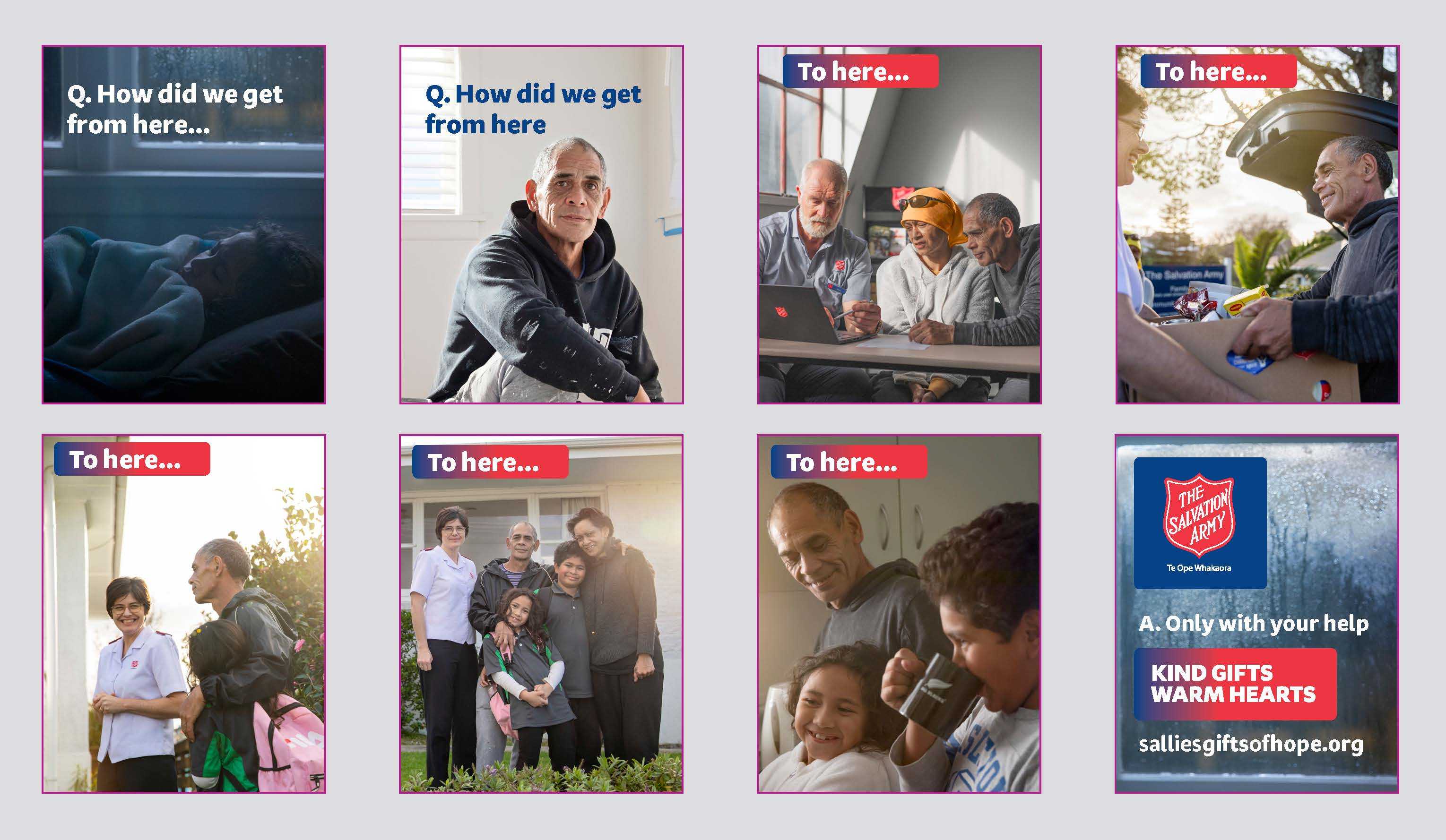 In terms of fundraising and operations, what's next on your organisation's roadmap?
We want to continue growing our True Heroes Regular Giving Program, both in numbers and income. The long-term goal is to have 80 percent of our Supporters on a regular giving arrangement.
Our Winter Appeal kicks off mid-July, followed by our Together Spring Appeal, then our Christmas Appeal to end the calendar year.
A major challenge is the current cost-of-living-crisis which is impacting New Zealanders across the country.
Our challenge is sharing the message with our Supporters that during these tough times, there are people out there who are worse off and that our Supporters can really help to make a difference.
How is Flo2Cash helping to fulfil your company's needs / overcome any pain points?
Flo2Cash is fantastic. Our previous payment gateway was not user-friendly and was managed overseas.
You have revolutionised the way we process one-off donations through credit card donations set up via Direct Credits and Debits.
Flo2Cash has played a huge part with setting up and growing the True Heroes Regular Giving Programme.
The Flo2Cash crew has been excellent and flexible. I trust what you do for us and I trust your feedback.
Recently, we engaged with a Telemarketing Agency who wanted to work on your platform in a different way. Flo2Cash sought my permission to facilitate this different approach and through talking openly with your team, I was reassured that this did not involve any additional risk.
You've been absolutely brilliant in handling queries we have had with our merchant accounts, as well as our various types of appeals and getting those set up.
What's it like to work with Flo2Cash? What's the best part about working with us?
Your quick responses to queries and to setting up new merchant accounts or payment plans.
Working with Flo2Cash has been very easy.
Your attitude towards working with our third-party providers to whom we outsource work, like outbound calls and upgrades, has just been seamless.
Thank you for your support to our mission.
__________

Kind gifts, warm hearts
Donate and support their mission of giving others a hand up.
Donate to The Salvation Army New Zealand, Fiji, Tonga & Samoa Territory
Other ways to help
Find out the many other ways you can support or get involved by visiting their website.
You can also follow them on social media.