Client spotlight: Forest & Bird

Welcome to this edition of the Flo2Cash client spotlight series.
In this release, we interviewed Jess Winchester, Group Manager of Fundraising & Membership for Forest & Bird.
It's Friday afternoon in Wellington, New Zealand. Jess Winchester is about to log on to my Teams call.
When she sees my forest-themed background, she smiles as I introduce myself. We soon launch straight into the interview.
"Sorry, it's Friday, I wasn't expecting this," she jokes, shortly after I ask my first question.
But in reality, Jess' relaxed and eloquent manner meant she handled all the questions like a pro. It was as if she had been professionally media-trained. Or, perhaps, it's her 7 years with the organisation that allows her expertise to shine through.
She's Group Manager of Fundraising and Membership for Forest & Bird - an incredible charitable organisation that spearheads the conservation of wildlife and nature across New Zealand.
It's easy to hear the passion, urgency, and dedication in her voice when she talks about the organisation, all that they stand for, and all that they do.
At Flo2Cash, we're constantly feeling moved and inspired by our clients.
So many of them are a force for good in this world. We're privileged to be able to tell your stories.
Here is just one story of many.
---
In your own words, could you tell me what Forest & Bird is all about and what it means to you?

Forest & Bird is dedicated to protecting and restoring nature in New Zealand - and that's only possible thanks to the tens of thousands of supporters who feel passionately about wildlife in New Zealand.
Our organisation was established in 1923 by Captain Val Sanderson, a war veteran who was shocked by the destruction of native wildlife caused by browsing animals on Kapiti Island.
For almost a century, Forest & Bird's members, donors, and supporters have helped make New Zealand a better place to live by standing with communities to protect forests, rivers, and lakes from destruction, campaigning to create marine reserves and eco-sanctuaries, and working to save threatened species.
We're unique here. It's the only organisation that campaigns for lasting protections for nature in national policy and legislation and carries out practical grassroots conservation activities.
Forest & Bird also campaigns for the legal and policy decisions to try and get the protection that will make sure all of nature in New Zealand is protected in the long-term.
Coupled with that, what also makes us special and unique is that we have nearly 50 volunteer-led branches across the country. These individuals give their time - they give so much time - to protect nature and their own area of New Zealand.
So as well as campaigning for change at a national level, these incredible individuals also do tree-planting, restoration work, and beach clean-ups. They have their own plant nurseries where they'll grow their own native trees and plants to go back into nature.
It's pretty amazing, really.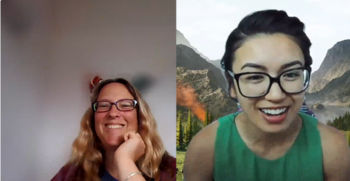 That does sound amazing. Tell me more about your role, how long have you been part of the team?
I'm Group Manager of Fundraising & Membership and have been at Forest & Bird for nearly seven years. But in this role, about four years.
I was originally brought over to be the Relationships Manager to look after people who wanted to have a big impact on conservation; people who wanted to include a gift in their will or to make a significant donation during their lifetime; or for the people wanting to give a gift through their business as well.
The opportunity to become a member of the leadership team came up after about three or so years - and here I am, heading up the Fundraising team, which is such an awesome team.

It sounds like an awesome team you're working with! What are some of the exciting projects you're all working on right now?
Our biggest challenge is bringing in enough money to help protect nature in New Zealand.
This year (and it's growing all the time) we have to try and bring in close to, I believe, $10 million.
With so many worthwhile charities doing important work in New Zealand, it's always a challenge.
But we're incredibly lucky - nature and spending time enjoying the great outdoors is part of the Kiwi identity. We have very passionate and committed supporters.
In terms of initiatives, we have a pretty established regular giving campaign that's running.
We probably have about 12,000 amazing individuals who donate, on average, $30 a month. That's a significant donation each year and it really helps us allow for the continuity of our conservation programs.
We're doing more on social media too. Because of the lockdowns, our face-to-face recruitment program has suffered quite a lot over the last two years. And whilst we have these amazing individuals who give every month, we aren't able to grow that at the moment because we can't do face-to-face fundraising safely during the pandemic.
That's why we've turned to other routes to bring in new support and new donors. We've been doing some acquisition work through Facebook, which is proving quite successful. That's quite exciting at the moment, our emphasis on digital and social media.
What you mentioned about fundraising really does sound challenging…
I wish we lived in a world where Forest & Bird wasn't needed. Where all of our native species were thriving and abundant.
But the sad truth is, we have a lot of pressure to keep fundraising to make sure that we don't lose any more wildlife.
Did you know there are 4,000 species in New Zealand that are threatened by extinction?
We use every dollar raised to make the biggest impact possible. At the top of the South Island we have a very special project bringing long-tailed bats back from the brink of extinction; in Auckland we have Ark in the Park, a reserve which is now home to a flourishing population of kokako, and nationally we are campaigning right now for the Government to properly protect wetlands.
We've already lost 90% of Aotearoa's historic wetlands - most have been drained for agriculture or the development of towns and cities – yet the amazing fact is that a peat wetland can hold twice as much carbon as all of the world's forests combined!
Protecting and doubling the number of wetlands, which is what we are calling for, is a no-brainer when we need to do everything we can to reduce carbon emissions.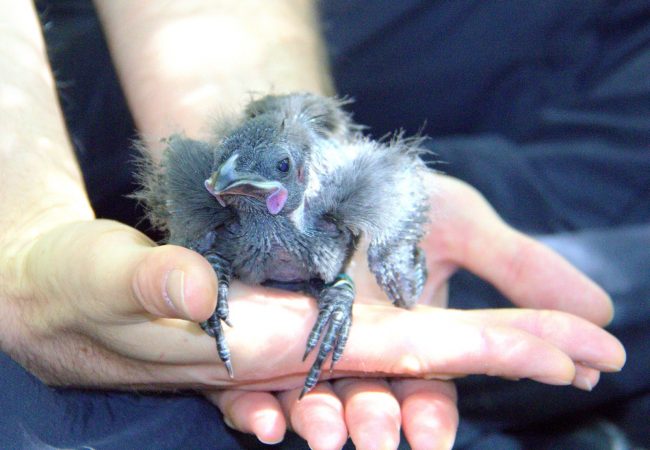 What's the best aspect about being part of Forest & Bird?
Nature is such a part of life in New Zealand.
We are so lucky to have some of the most incredible wildlife and wild places in the world.
I think we have a real responsibility to keep them safe and to protect them for future generations. We're not just looking after it for New Zealanders - we're looking after it from a global perspective as well and keeping everything safe.
We have a responsibility - even though we're a relatively small population in New Zealand - to contribute to climate action. To prevent increases in global warming and to essentially protect our own future on earth.
I think the best thing about being involved with Forest & Bird is being able to actually affect change.
To be able to make a difference, and to protect all of the incredible species that we're privileged to live alongside.
We're certainly privileged to live alongside them. Now, when it comes to Forest & Bird, what's your main reason for using a payments platform?
We have to have an online paying platform. There's no question we need that to run as a business.
We're fortunate our donations have been growing over the last few years - and more and more often, donations come in through our website.
We need a secure and easy-to-use platform for people to be able to give their donations and feel confident that it's safe to do that. (And with the eradication of cheques in New Zealand, online platforms have become essential.)
We actually saw in 2020 a spike in our online donations because people couldn't get out and post their coupons back to us.
I can't think of an organisation that would say that they didn't have a need for an online platform. It's just a basic need these days. It's not a nice-to-have, it's an essential!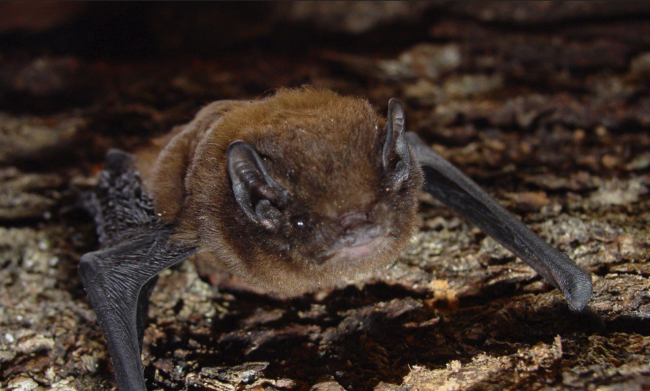 I couldn't agree more. How is Flo2Cash helping Forest & Bird?
It's very reasonably priced for us. We haven't found an alternative that is as competitive on price.
What it does quite well is manage things like our memberships as it's quite a complex setup we have.
We have people who are the membership recipient and then people who are buying the gift memberships for them. That ability to manage that complexity is something we haven't necessarily been able to find elsewhere right now. That's a bonus for us.
The ability to process recurring gifts as well is really good. That's a big deal for us because we have around 45,000 recurring gifts every quarter.
It's a lot of recurring gifts every month, so the cost side of things is really important. We don't want to have to pay a high transaction free every time we run a payment through.
The ability to accept direct debits and also recurring gifts via credit card is really important to us, as well as paperless direct debits.
To be able to get the verbal authorisation and set up a gift on Flo2Cash is really important to us because we have a very busy tele-fundraising campaign that is ongoing. To be able to accept those verbal declarations to process a direct debit is so important.
Finally, what I also like about Flo2Cash is that you're very quick to tell us if there's an issue with a potential fraudulent donation or if there's something not quite right. I feel like we know pretty quickly if something is going on.
How did you first hear about Flo2Cash?
I actually inherited it; it was already up and running when I joined Forest & Bird seven years ago.
My role as Relationships Manager was a new one, and there was a Group Manager and Fundraising Manager at the time who kept things going with Flo2Cash.
It's been a long relationship with Flo2Cash!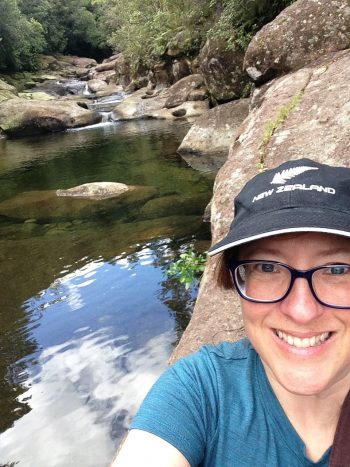 We love our long-term clients! Actually, in your view, what's the best part about working with Flo2Cash?
The support that I personally receive whenever I've had an issue. Your team are very fast to respond to our queries and questions.
I remember that the not so great side of Flo2Cash is trying to reconcile the invoices against the transactions - and your team took the time to send me screenshots and information about how to actually read the invoices, what reports to use, how to look at it and to work it out.
It was really helpful - that level of help really. Your response times are quite good!
---
Donate to Forest & Bird
Take action to help them help wildlife in New Zealand:
Royal Forest and Bird Protection Society of New Zealand
Other ways to help
Find out the many other ways you can support or get involved by visiting their website.
You can also follow them on social media.