Client spotlight: Breast Cancer Foundation NZ
Welcome to this edition of the Flo2Cash client spotlight series!
For our fifth release, we interviewed Nicky Sinclair-Perkins, Head of Fundraising for Breast Cancer Foundation NZ.

Logging on to my Teams call with Nicky Sinclair-Perkins, I am immediately filled with a sense of warmth.
Nicky is the Head of Fundraising for Breast Cancer Foundation NZ (BCFNZ), a not-for-profit charitable trust with the aim of educating, supporting, and raising awareness across communities about breast cancer.
Like many women across the world, she's had her own experiences with breast cancer through family members and loved ones.
That's why organisations like BCFNZ are so incredibly important, and why we, as Flo2Cash, feel tremendously lucky to be working with people like Nicky and her team.
We're so proud and humbled to partner with charitable organisations.
To share the stories of how they make a difference to the lives of countless families.
BCFNZ's story is no exception.
---
How was BCFNZ founded?
It was founded by five doctors in New Zealand in the 1990s. They were sick of patients coming to them with breast cancer too late that could've been treated better, or prevented, if they found it earlier.
They also found that people were embarrassed about not knowing what the signs and symptoms were… and the doctors were just sick of it.
They started the Foundation as an awareness generating organisation; to make sure as many women as possible knew to check their breasts, to get regular screenings, and to try and catch it earlier so that they could treat it better.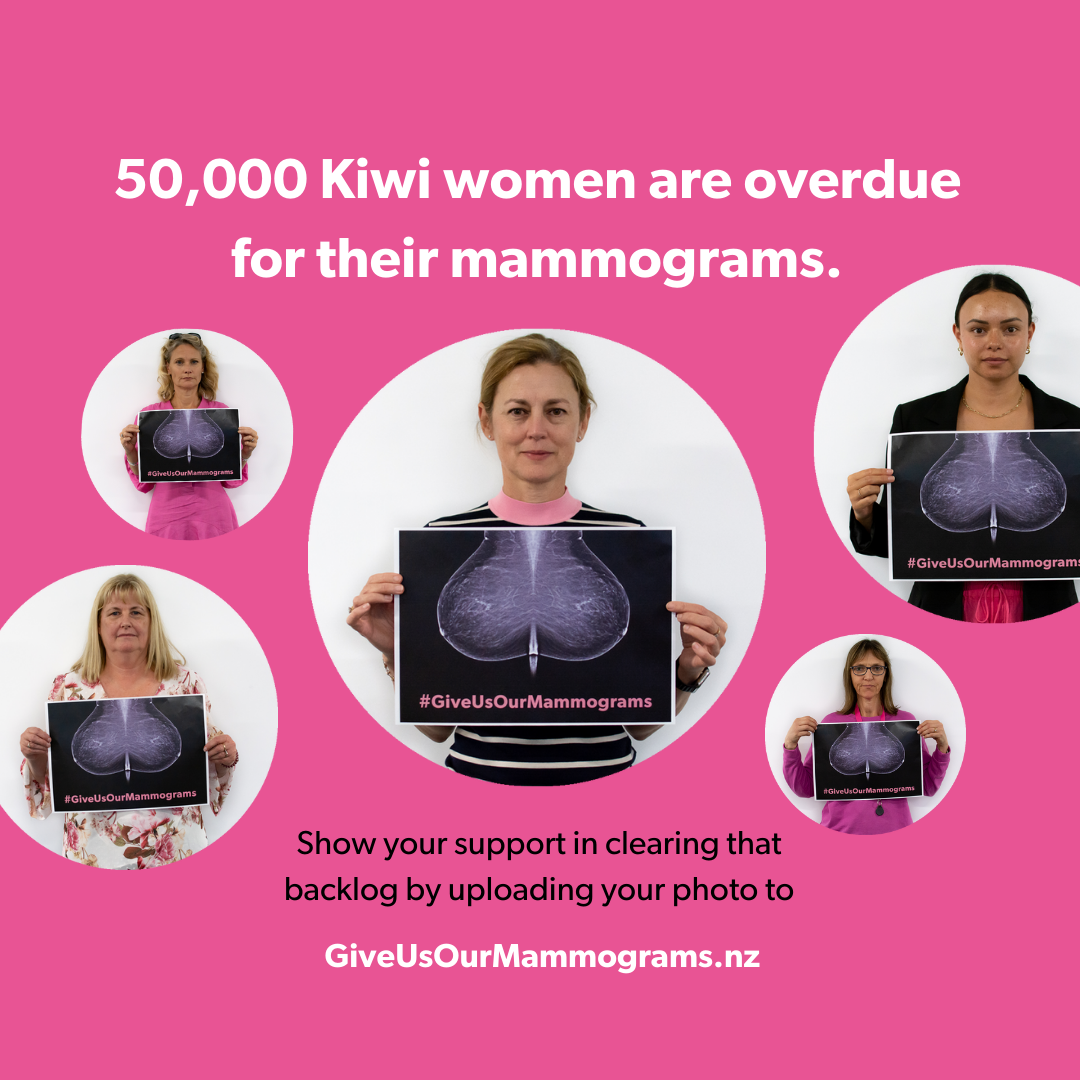 In your own words, what's the Foundation all about, and what does it mean to you?
I have a family history of breast cancer and have personally been impacted by it… like most people in New Zealand.
Too many women are still dying of breast cancer.
That's what it ultimately comes down to.
If I can play even the tiniest part in changing that, I'd just feel so proud to be in that position.
It's such an incredible community and something that I've never really experienced before.
I've been in the not-for-profit world for many, many years, and this community of (mostly) women - incredible women - are just driving to do things better and it's very cool to be part of that.
It sounds like an incredible team for sure! What's your role there; how long have you been a part of the team?
We work really, really hard, so it's nice when people say that!
I'm the Head of Fundraising. I've been at the Foundation for four years now.
It's an incredible team of the Individual Giving Manager, Major & Bequests Manager, and the Corporate Partnerships Manager with me, plus a lovely team of Volunteer, Marketing & Fundraising Coordinators.
More broadly, we have a research and communications team, as well as a nursing team.
We all work from the same office, which is so special.
There are seven people in the fundraising team, and in the wider organisation, 25-30.
It really adds an element of being there on the frontline all of the time, and it brings us all more closely connected.
What's the best aspect about being part of the Foundation?
For sure it's the people!
The staff themselves are so determined and tenacious.
Many of them have had their own experiences with breast cancer - either personally (they've been patients) or more broadly.
And as a health charity, we have to be founded on best practice and research.
You can't get around that - and we wouldn't want to.
We have a Medical Advisory Committee who help ensure that our programmes complement the public health system, meet real needs, and make a genuine difference to breast cancer support and survival.
Alongside that, everyone is innovative and they're keen to do things differently and to try things. That's so important for me, personally, in terms of a workplace.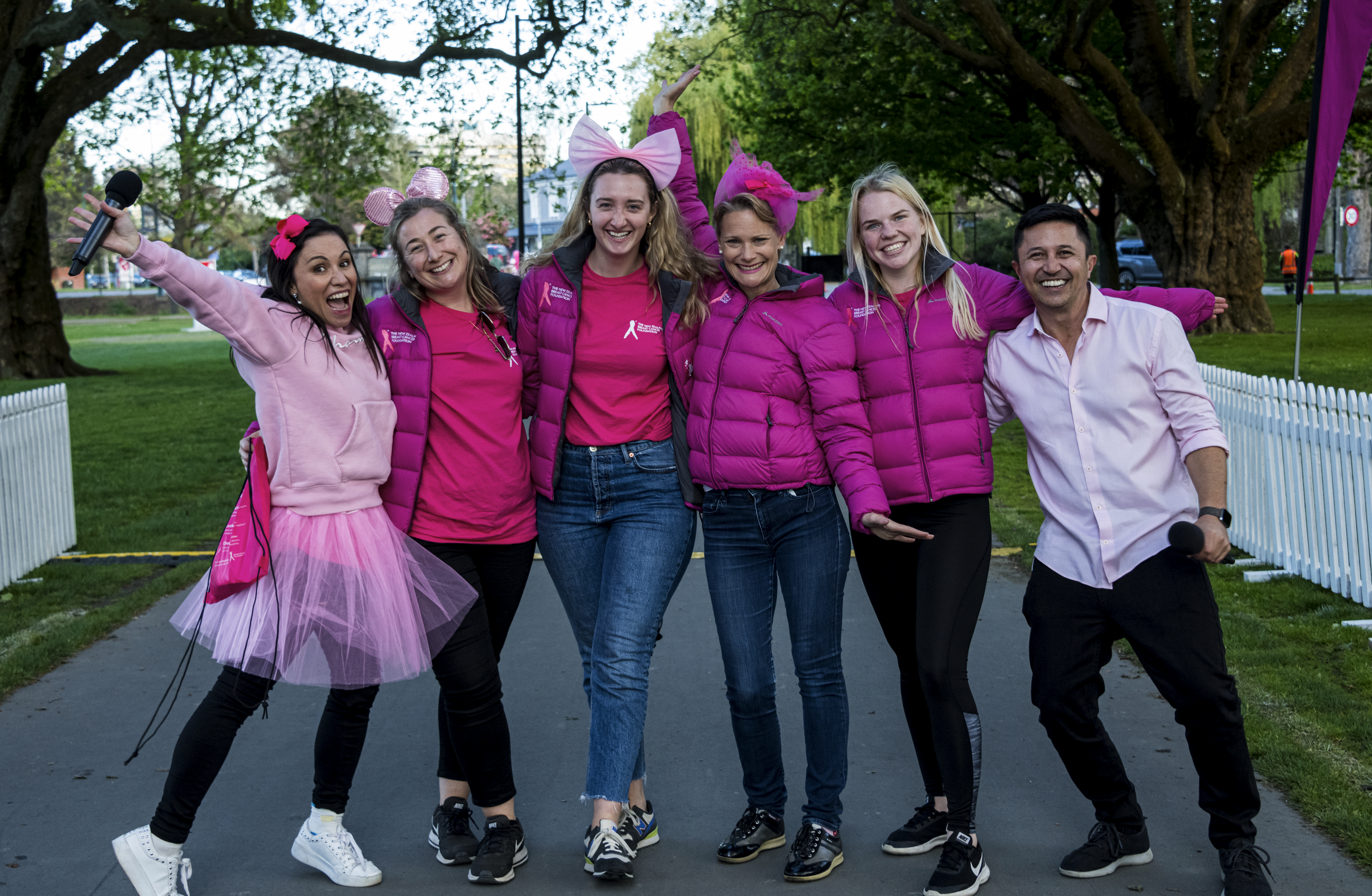 Also, every staff member except one is a woman! So, it's very collaborative; everyone's really kind and genuinely enthusiastic.
It makes such a lovely environment to work in and be a part of.
From the wider community as well - the people are so incredible.
Because mostly women are impacted by breast cancer, we mostly have women supporters.
And they can really take charge. It's sort of like - you'll show up to an event at 7am on a Saturday morning, and they'll be running it like such a tight ship!
They've got everything organised. Everything is just running and everyone is just getting stuff done which is super cool.
I may be a bit biased, but I really do think that women run the world - or at least, we should.
(Laughs.) 100%! There are so many examples of that.
Can you tell me more about some of the successful campaigns by the Foundation?
COVID has had such a huge impact on the health sector in general over the last few years - but for us, our main concern has been COVID's impact on the breast screening programme.
The Level 4 and 3 lockdowns halted or drastically slowed down the national breast screening programme and caused huge delays.
It meant that 50,000 women missed their regular mammogram.
Which is so, so many women. Too many.
Effectively, it pushed the breast screening programme back 10 years - it's such a significant impact.
It means hundreds of women had been diagnosed later than they should have been, which can make it much harder to treat… and harder to survive.
It's going to have a huge impact moving forward as well - obviously for the lives of those women who have breast cancer – but generally the impact on the wider society is so incredible.
That's why we launched our campaign, The Missing Women, where we called for the government to put more funding into the screening programme and reduce that backlog.
We got 10,500 signatures which is really, really cool.
We used it as a platform to meet with Health Ministers and really try to make a change in that screening space.
That's been very exciting for us.
Thanks to our efforts, and those of everyone who signed our petition and backed the campaign, we kept the spotlight on breast screening and the health of New Zealand women, and BreastScreen Aotearoa has now made massive strides in catching up on those missed mammograms.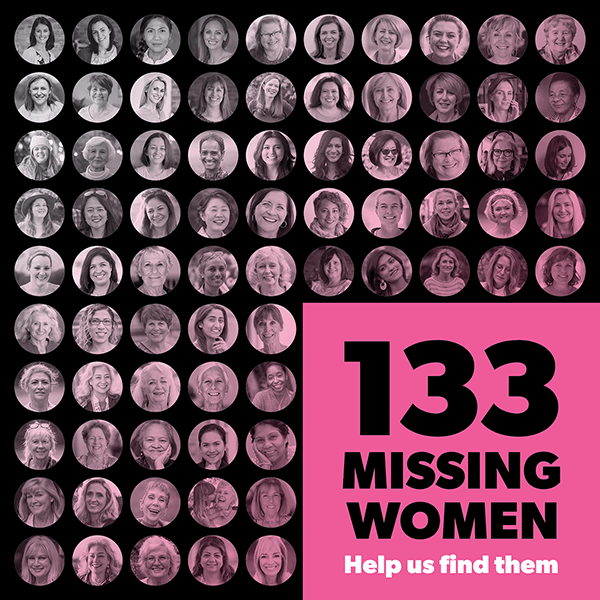 What are some exciting initiatives or projects you or your team are directly working on right now?
The Foundation is incredibly well-represented in the peer-to-peer fundraising space.
Our events and campaigns have been quite huge - particularly our Pink Ribbon Breakfast campaign.
However, one of our priorities as an organisation is to focus more on regular giving to help balance that out.
We're really excited to be launching our ongoing regular giving ad campaigns - focusing on digital, but then with the support of more on-the-phone donations too (and on the more traditional fundraising channels in general).
We're super excited - we're going to be launching that in the next few months to get the ball rolling.
Ultimately, it's lot of work in the digital space (like everyone has over the past couple of years - and we're super excited to see that grow and change the organisation.
Brilliant. In terms of fundraising and operations, what's next on your organisation's roadmap?
For us, our vision is zero deaths from breast cancer.
Every now and then we do a little check in to make sure we're still on track, and to make sure it's still achievable. That's where we're at - looking at all of our activities, and making sure that these are the activities that will move us towards that vision from a fundraising perspective.
It makes a huge difference. It's really important.
We all feel incredibly passionate about ensuring that the money that comes to us is used in the most effective way possible.
It's really important for us as fundraisers to genuinely stand in front of a group of people and tell them that this is where their money is going, with we ourselves knowing that it's true.
For everyone you know to be on board and to make sure it's still what we need to be doing.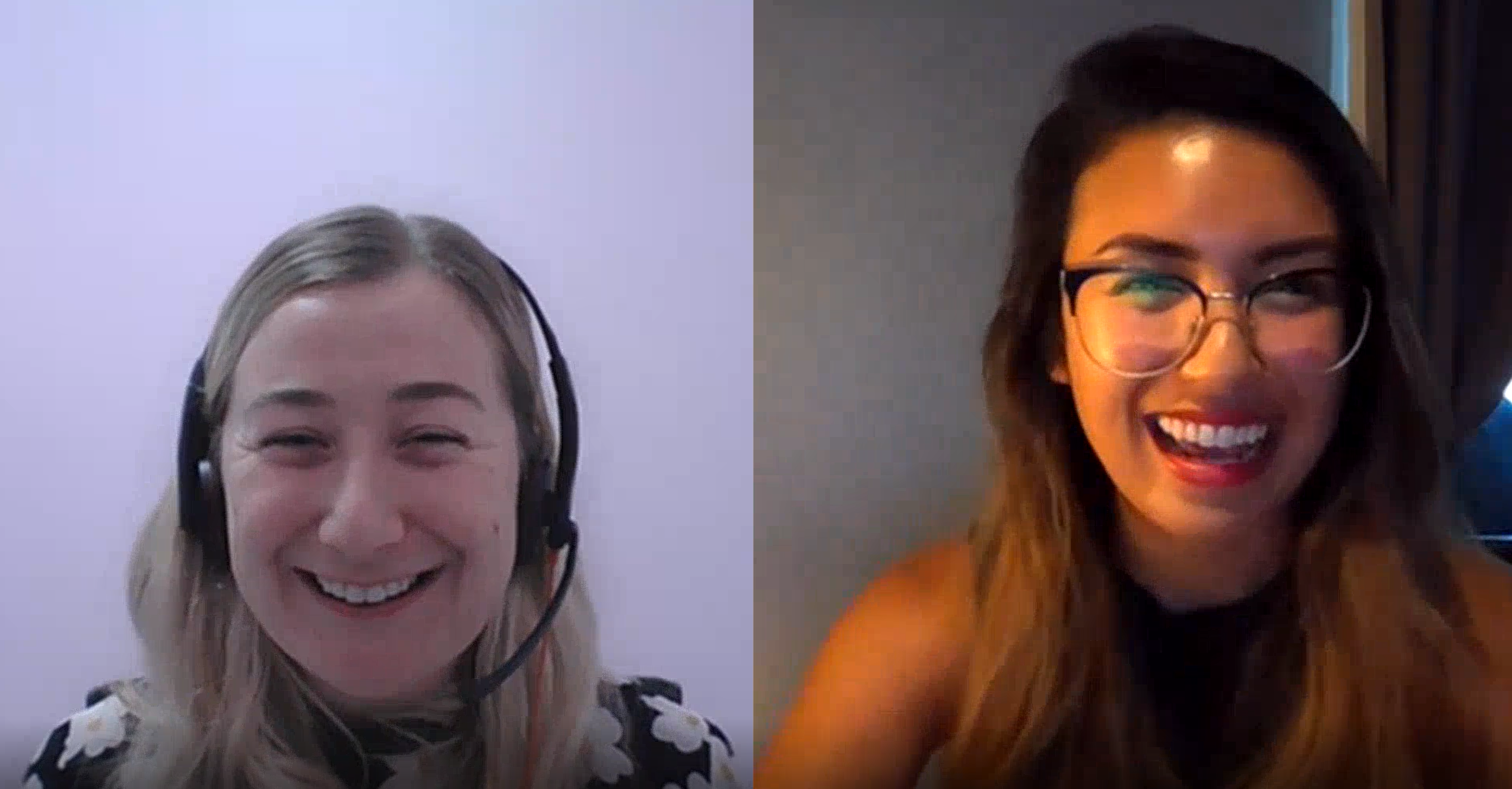 How is Flo2Cash helping to fulfil your organisation's needs / overcome any pain points?
It's so important for us that the people who want to support the Foundation and the work that's happening,
can do so easily and quickly and in the way that's best for them.
We haven't found another direct debit solution that is better than Flo2Cash!
What's it like to work with Flo2Cash? What's the best part about working with us?
For us, a good supplier is one that you don't really have to talk to that often (laughs.)
Especially for payment processing. It's supposed to work in the background and work really well, and that's what it (Flo2Cash) does.
Your team are available if we need to chat with them - but otherwise, everything is working as planned which is exactly what we need!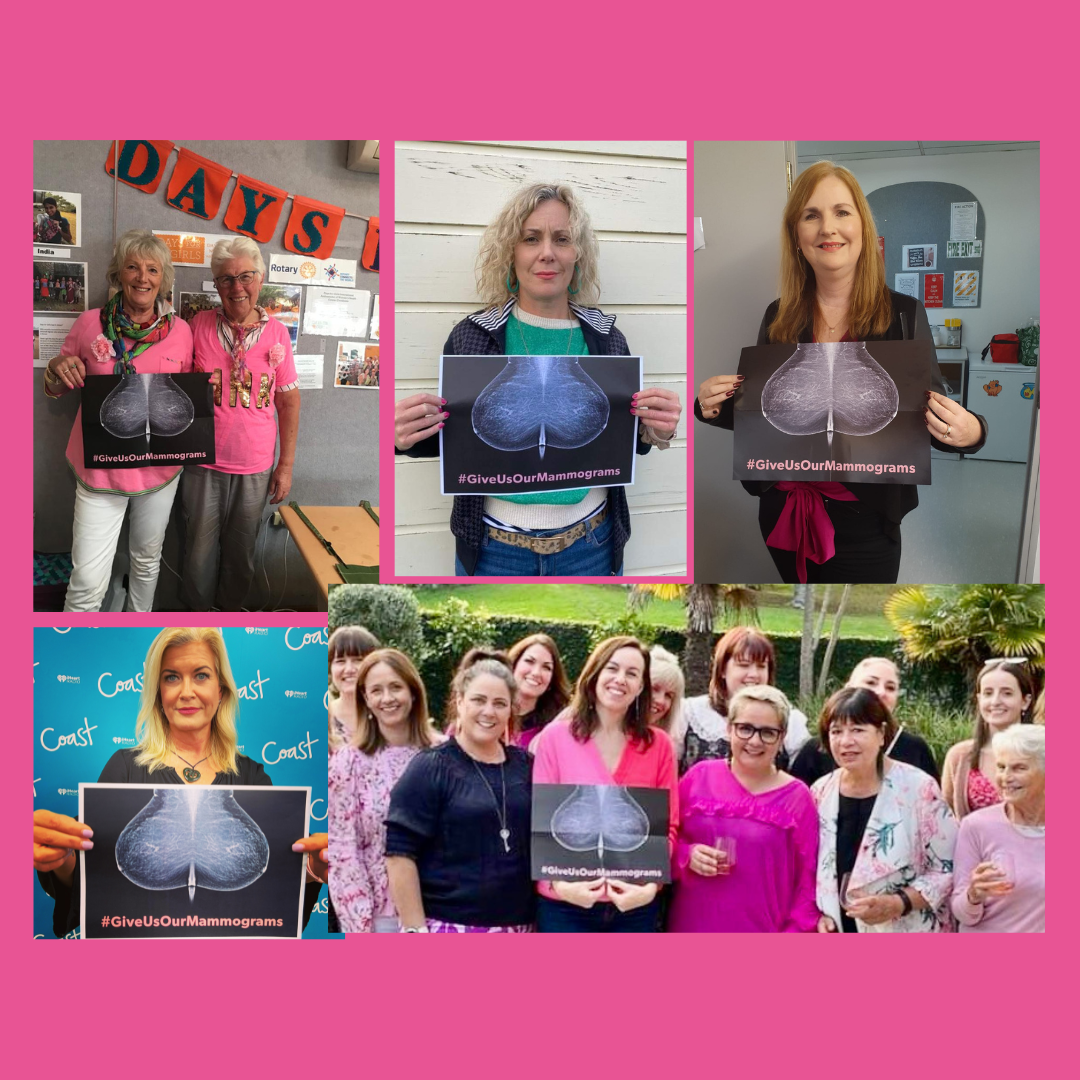 Support and donate to BCFNZ
Your donation will help fund breast health and early detection programmes, support hospitals to get access to the latest technologies and equipment, fund ongoing research and fellowships, and support breast cancer patients and their families.
Other ways to help
Find out the many other ways you can support or get involved by visiting their website or following BCFNZ on social media.